When it's cold outside I want something warm to eat!
I saw this idea some time back and tweaked it a bit for my groceries.
After New Years company left I had an unused package of King's Hawaiian sweet rolls.
These rolls are good all by themselves.
However - I added to them to make a De-lish-ush sandwich!
Kings Ham and Cheese Rolls
1 Package

Kings Hawaiian Sweet Rolls
sliced lunch meat of your choice- I combined turkey and ham
1 1/2 c grated cheddar and Monterrey jack cheese
mayo to your liking
Fig preserves (or raspberry or strawberry) made me think of a monte cristo...oh my!
1/4 c. melted butter
chopped rosemary to your taste buds
sesame or poppy seeds to taste
Leave the rolls as they are and slice through the center with a big bread knife- now you have two big long loaves. Spread the mayo on both sides and the preserves of choice on the other as well.
Layer on meats then cheese.
Put top of loaf back on and pour on melted butter, sprinkle with seeds and rosemary.
Bake at 350 for about 10-12 minutes till top is getting toasted and cheese is good and gooey.
Slice and serve! These are really easy to cut- and great for the little ones at lunch- or for party snacks! The flavor could be changed easily by adding BBQ instead of the preserves- make it to your crowds preference!
So so yummy- and E- A- S-Y........
Hope you enjoy for yourself, with family or friends!!!!
If you have a favorite way of preparing Kings Hawaiian rolls please share- we are always eager for new recipes!
Treats-
Suzanne
photo credits: Suzanne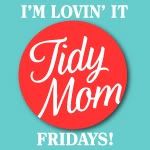 linked to Delicious Dishes